TOP
attractions
Things to Do in New Orleans, LA
The Blue60 Marigny Inn has one of the best locations in the city if you are looking for easy access to all of the things New Orleans has to offer. If you are wondering what to do in the French Quarter, there are numerous tourist attractions and places of interest less than a 20-minute walk from our guest house, and the street car stop is conveniently located half a block away from the guesthouse. This includes Cafe Du Mond, Louis Armstrong Park, antique shopping on royal street, and the historic St. Louis Cathedral. whether you prefer film, cocktails, or live music, if it's festivals you are looking for – we've got it all in new orleans. you won't want to miss events such as the New Orleans Oyster Festival, Southern Decadence, the New Orleans Film Festival, the Tennessee Williams Literary Festival, Celebration in the Oaks, and last but not least, the New Orleans Jazz & Heritage Festival, a "must do" if you're a music lover. these are just a few of our highly recommended festivals that will keep you entertained throughout the year.
There are plenty of unique museums and monuments to see in the area, including Treme's Petit Jazz Museum, the Haunted Museum, New Orleans Historic Voodoo Museum and the New Orleans Pharmacy Museum. check out the rest of our suggestions below and contact us if you have any questions.
More New Orleans Attractions
Located in the heart of the French Quarter of New Orleans, Bourbon Street extends thirteen blocks from Canal Street to Esplanade Avenue. It is popular because of its many bars, strip clubs, cafes and local hangouts.
Enjoy a world-class musical experience, a jazz concert, a ranger performance and more at this new state of the art venue in Tremé neighborhood of New Orleans. It was designed and developed in 1994 to celebrate the origins of Jazz music.
More New Orleans Events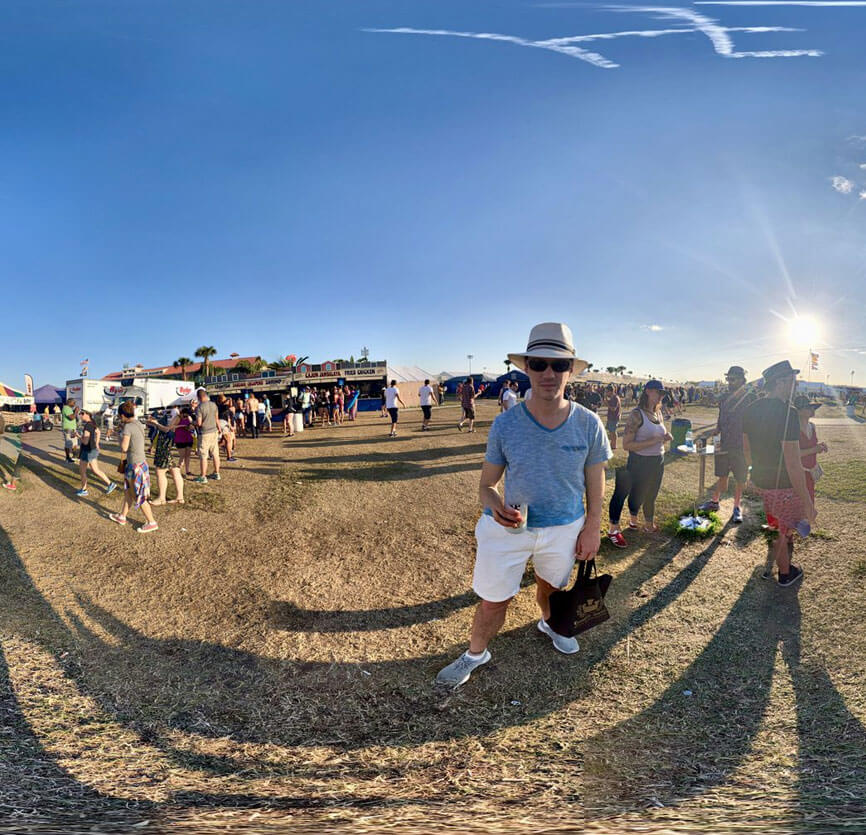 Take the family to this fun event in the city and listen to some of the best Jazz around. Family and friends enjoy music, crafts, unique foods and experience the culture of New Orleans. It's a great way to spend the day outdoors, surrounded by a community of Jazz lovers!
Experience one of the most famous festivals in the world! Mardi Gras happens every year and thousands of people come from across the globe to be here. Music, delicious Louisiana cuisine, colorful costumes, parades and so much more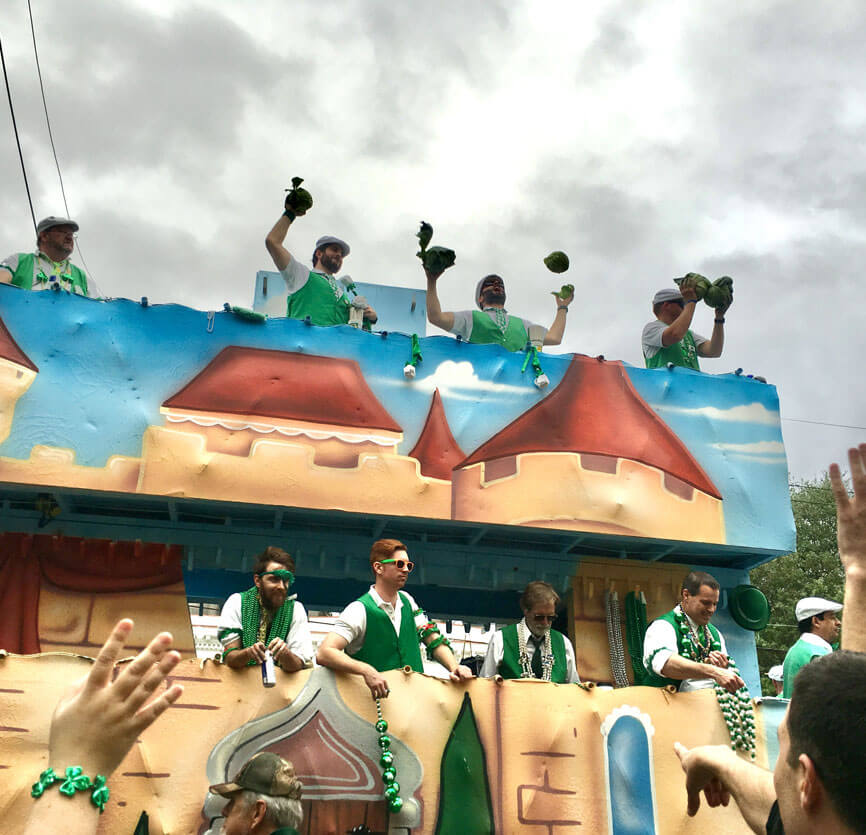 New Orleans doesn't host just any St. Patrick's Day celebration, it has one of the best around! Spend the day outdoors with family and friends, see the parade and various performances, as well as a number of really interesting celebratory truck floats!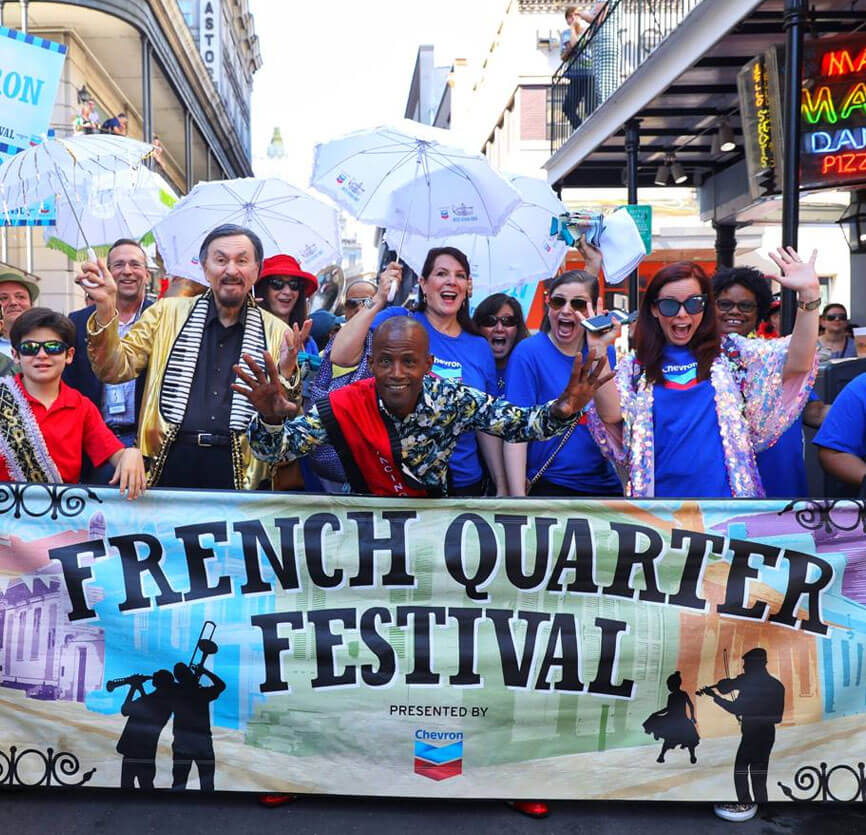 Beginning in 1984, the French Quarter Festival was first developed as a way to bring residents back to the Quarter after the World's Fair. Every year, over 1,500 community volunteers help make the festival an absolute success.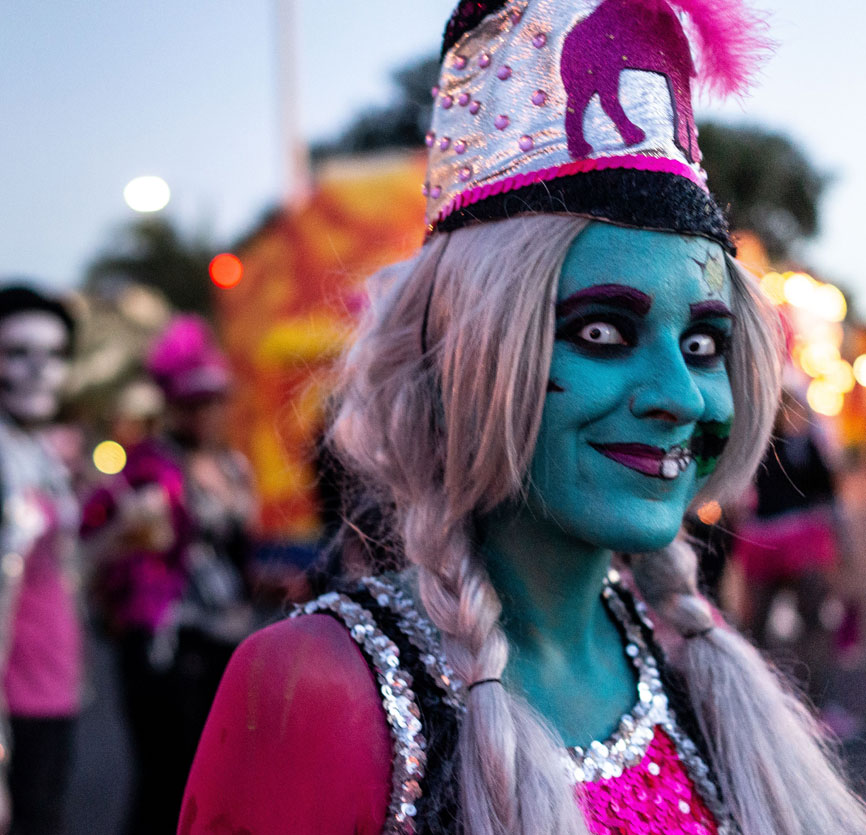 Halloween
Halloween is quickly becoming one of the most popular holidays in New Orleans. Throughout October, spooky-themed festivals, parades, and events fill the city. On Halloween night, Frenchman street concert venues light up with festive music, and the streets fill with costumed partygoers. Halloween in New Orleans is truly one of a kind experience.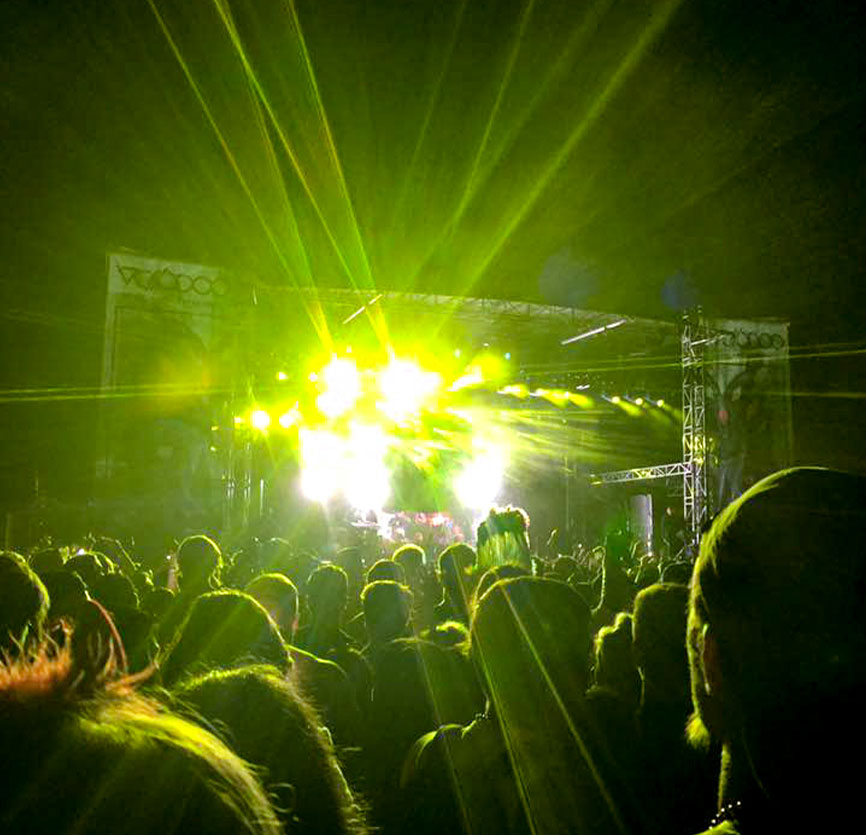 Voodoo Fest
During the Voodoo Music Festival, the city embraces its party reputation at one of its most unique events. Held annually during the last weekend of the October, Voodoo Fest is a music and arts festival that combines a powerhouse lineup of A-list performers with a collection of innovative sculptures which are usually larger-than-life art installations, all in the beautiful backdrop of City Park. It is a uniquely surreal and festive experience that you will never forget!